For those paying attention, the other day we officially released version 3.2.0 of Xrev Transmit on our website.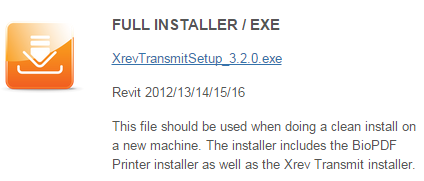 What's new?
If you've seen this error or similar when multiple people run Xrev Transmit:
An unexpected error has occurred and the command could not be completed.
IOException: The process cannot access the file "\\Filepath\XrevTransmit.sdf" because it is being used by another process.
This release is for you.
This release should resolve this database locking issue which was introduced in version 3.0.0, because of an issue in a 3rd party component.  There are couple of changes in this release to reduce the possibility that this occurs.  But if you do see this message with the new build, please let us know!
There is also new Naming Rule functionality for Case Conversion.  Details are in our WIKI help

You can now convert the case of Revit parameters in your Naming Rules and Output location fields.
Other changes:
Added functionality to hide files in the Aconex wizard.  This is useful if you've generated some files and don't wish to ever publish them to Aconex.  Simply right click and choose Hide. (they can be restored if necessary)
Added a Configuration tool to the Windows Start Menu to set the Log Level and easily open the log file location
Changed the method in which we load printers, paper sizes and paper sources in the background.  This is useful if you had a Printer Driver that the Revit API doesn't like.
General minor fixes and improvements